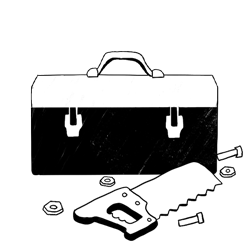 We're honored to work with dedicated leaders and changemakers every day―from foundations and corporations to campaigns, government agencies, and nonprofits―on causes that make the world a better place.
Climate Change and Environmental Justice
Climate change isn't just an environmental issue, it's a global health crisis and a matter of social justice. It is one of the greatest challenges of the 21st century — and GMMB is up for the fight. We support clients on thought leadership, crisis management, branding, campaigns, messaging and more.
Consumers increasingly expect their favorite brands not only to serve their needs, but to serve the world, too. So we help you do just that, all while navigating the demands of public opinion. We've helped leading brands demonstrate their commitment to making a better world.
Education and Lifelong Learning
At GMMB, we work tirelessly to ensure all young people — regardless of income or background — have a high-quality education and all adults have opportunities for lifelong learning. From developing messaging that conveys the power of social-emotional learning and the importance of college access and completion to building campaigns that elevate the value of our public schools, change laws and support parents, we're proud to work hand in hand with foundations, nonprofits, institutions, philanthropists and programs dedicated to improving education and helping people everywhere learn and succeed.
Global Health and Development
It takes the right team to transform science and data into persuasive communications that will spark social change. That's where we come in. From advocacy strategies that directly influence policy to accessible messaging that doesn't sacrifice nuance, we combine decades of subject-matter expertise with compelling communications to humanize, simplify, and solve some of the world's most pressing issues.
We work closely with state and federal government agencies to tackle some of the most pressing challenges. Our collaboration has helped our government partners expand access to vital services, life-saving medicine, and opportunities for growth and building back better. Applying our passion and ingenuity has led to a proven track record of success that has helped make American lives safer, healthier and better. Visit our
Government Services
page to learn more.
You're not like anyone else. So pick a media partner that's not like anyone else. From our groundbreaking ads, to our breathtaking wins, there is no other GMMB. Just like there is no other you. So let's go win something. Together.
Promoting the health and wellness of people and communities and preventing disease are the cornerstones of our public health work. Our campaigns have prevented teens from using alcohol, tobacco, and marijuana; increased immunizations for H1N1, whooping cough, and HPV; and advocated for healthier conditions where we all live, learn, work, and play.
Social Justice and Economic Mobility
At GMMB, we know equity is central to progress, and we are committed to ensuring that everyone in society has true access to opportunity. After all, neither income nor any other demographic characteristic determines a person's character and potential. The perspective fuels our work in the area of social justice and economic mobility. Whether it's on-the-ground work with education advocates, digital campaigns to connect entrepreneurs with capital and business development tools, or earned media support around voter protection, we give our all because see each instance as an opportunity to help our clients do good – and make it last.
Health care issues are complicated. We help clients succeed with research-driven messaging and clear strategies that get results. We've worked with every sector of health care, giving us a deep understanding of the evolving challenges. Together, we help win policy fights and implement solutions to help people live healthier lives.